Gladden Library & Reading Room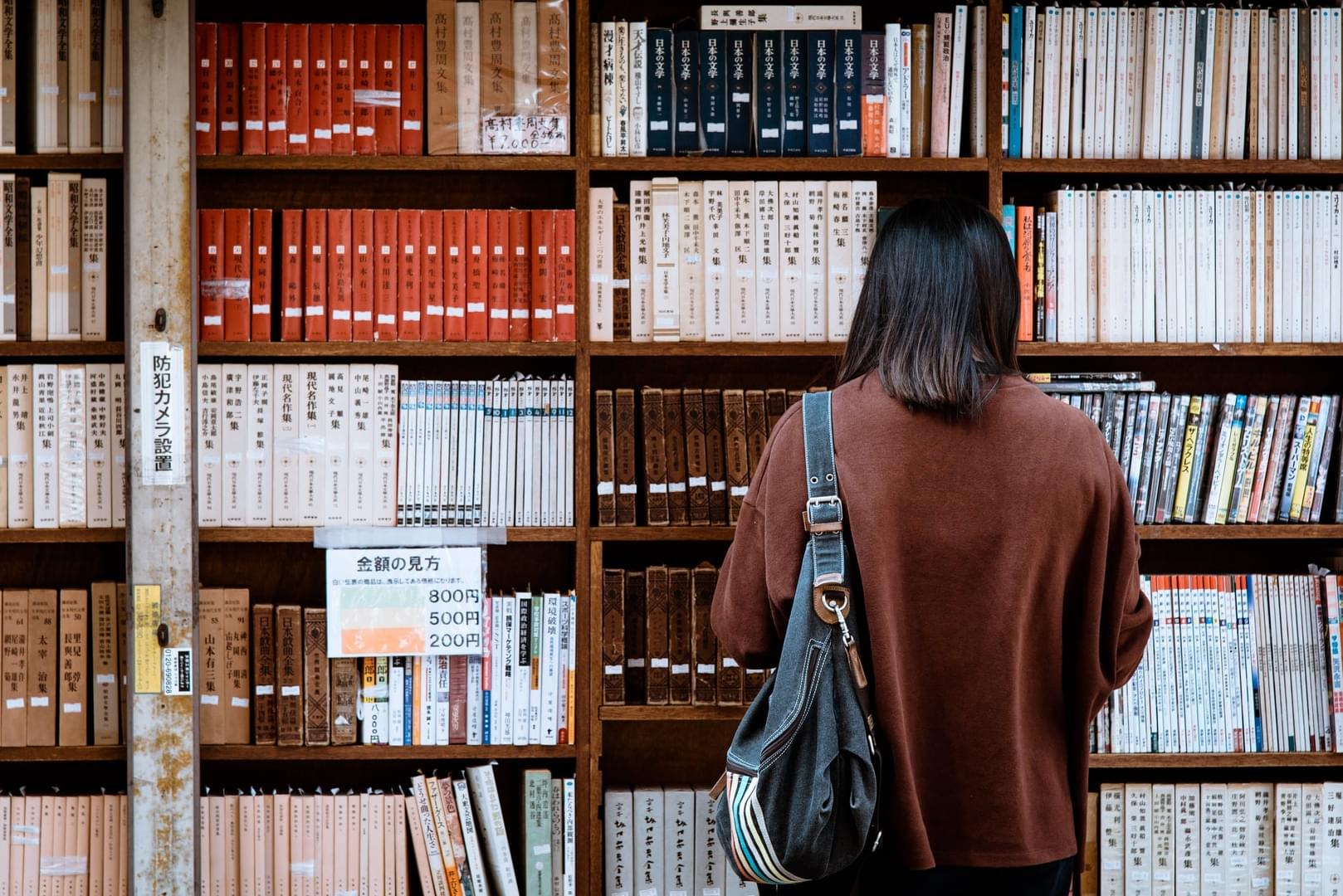 Welcome to Gladden Library!
Here you may learn about the science and literature behind (and about!) mental health & heritage.
Feel free to browse our monthly book and poem recommendations as well as the news/reports section, which includes reports and articles on this fascinating world.

For more information on Gladden Library & Reading Room feel free to contact Paula at:

gladdenvillage@gmail.com
Monthly Book Recommendation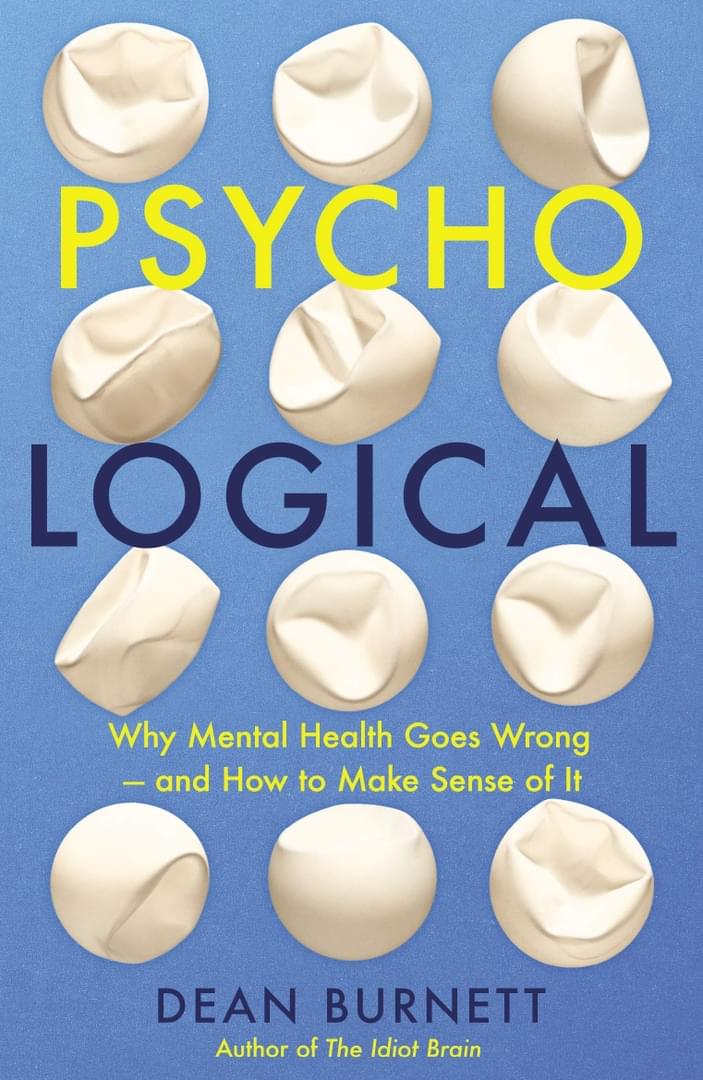 Psycho Logical: Why Mental Health Goes Wrong - and How to Make Sense of It
by Dean Bur​nett
One in four of us experience a mental health problem each year, with anxiety and depression alone affecting over 500 million people worldwide.
Why are these conditions so widespread? What is it about modern life that has such an impact on our mental health? And why is there still so much confusion and stigma around these issues?

In Psycho-Logical, neuroscientist and bestselling author Dean Burnett answers these questions and more, revealing what is actually going on in our brains when we suffer mental health issues such as anxiety, depression and addiction.
Combining illuminating scientific research with first-hand insights from people who deal with mental health problems on a daily basis, this is an honest, entertaining and reassuring account of how and why these issues occur, and how to make sense of them.
Monthly Book Recommendation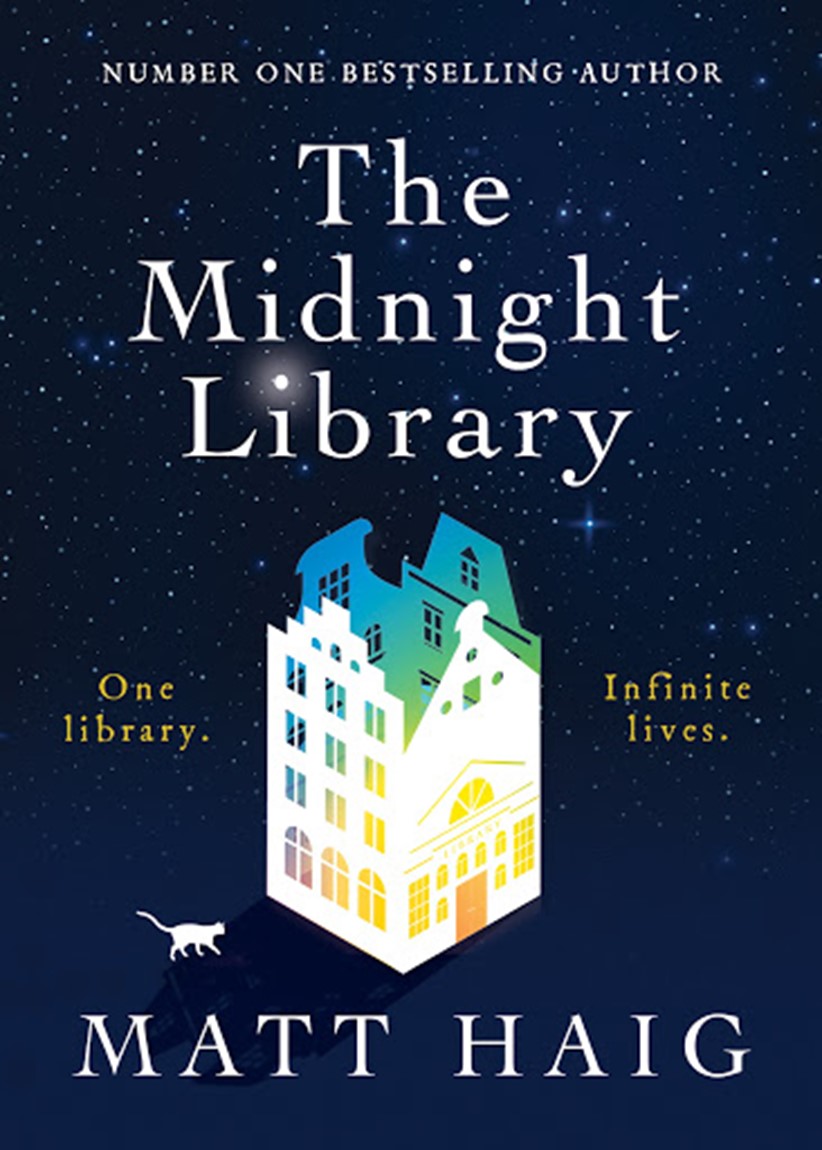 The Midnight Library
by Matt Haig
Between life and death there is a library, and within that library, the shelves go on forever. Every book provides a chance to try another life you could have lived. To see how things would be if you had made other choices . . . Would you have done anything different, if you had the chance to undo your regrets?"

A dazzling novel about all the choices that go into a life well lived, from the internationally bestselling author of Reasons to Stay Alive and How To Stop Time.

Somewhere out beyond the edge of the universe there is a library that contains an infinite number of books, each one the story of another reality. One tells the story of your life as it is, along with another book for the other life you could have lived if you had made a different choice at any point in your life. While we all wonder how our lives might have been, what if you had the chance to go to the library and see for yourself? Would any of these other lives truly be better?

Monthly Book Recommendation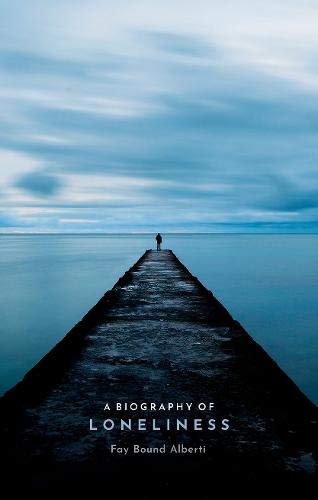 A Biography of Loneliness: The History of an Emotion
Despite 21st-century fears of an 'epidemic' of loneliness, its history has been sorely neglected. A Biography of Loneliness offers a radically new interpretation of loneliness as an emotional language and experience. Using letters and diaries, philosophical tracts, political discussions, and medical literature from the eighteenth century to the present, historian of the emotions Fay Bound Alberti argues that loneliness is not an ahistorical, universal phenomenon. It is, in fact, a modern emotion: before 1800, its language did not exist. And where loneliness is identified, it is not always bad, but a complex emotional state that differs according to class, gender, ethnicity and experience.

Looking at informative case studies such as Sylvia Plath, Queen Victoria, and Virginia Woolf, A Biography of Loneliness charts the emergence of loneliness as a modern and embodied emotional state.

Monthly Book Recommendation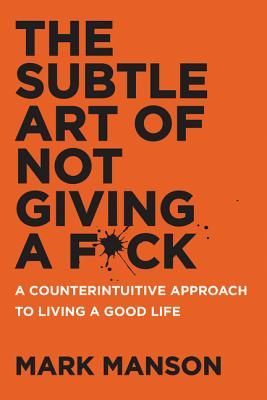 The Subtle Art of Not Giving a F*ck
The Vignes twin sisters will always be identical. But after growing up together in a small, southern black community and running away at age sixteen, it's not just the shape of their daily lives that is different as adults, it's everything: their families, their communities, their racial identities. Many years later, one sister lives with her black daughter in the same southern town she once tried to escape. The other passes for white, and her white husband knows nothing of her past. Still, even separated by so many miles and just as many lies, the fates of the twins remain intertwined. What will happen to the next generation, when their own daughters' storylines intersect?

Monthly Book Recommendation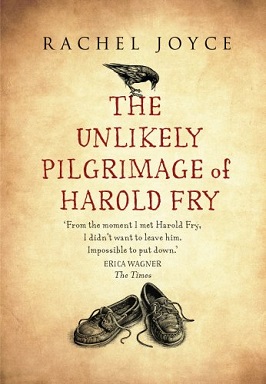 The Unlikely Pilgrimage of Harold Fry
Meet Harold Fry, recently retired. He lives in a small English village with his wife, Maureen, who seems irritated by almost everything he does, even down to how he butters his toast. Little differentiates one day from the next. Then one morning the mail arrives, and within the stack of quotidian minutiae is a letter addressed to Harold in a shaky scrawl from a woman he hasn't seen or heard from in twenty years. Queenie Hennessy is in hospice and is writing to say goodbye.

Monthly Book Recommendation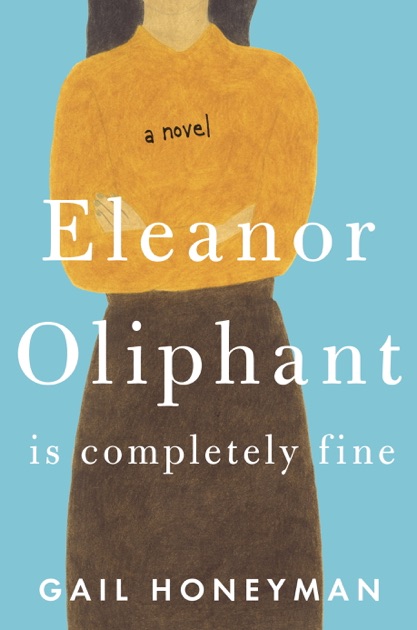 Eleanor Oliphant is Complitely Fine
Eleanor Oliphant leads a simple life. She wears the same clothes to work every day, eats the same meal deal for lunch every day and buys the same two bottles of vodka to drink every weekend.

Eleanor Oliphant is happy. Nothing is missing from her carefully timetabled existence. Except, sometimes, everything...

Monthly Book Recommendation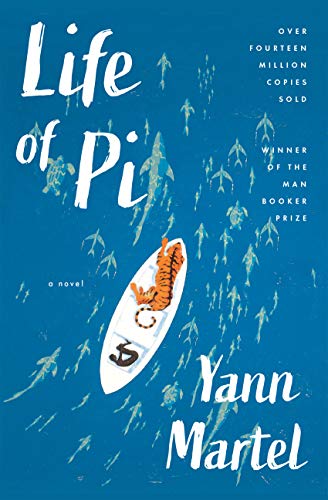 The Life of Pi
Life of Pi is a fantasy adventure novel by Yann Martel published in 2001. The protagonist, Piscine Molitor "Pi" Patel, a Tamil boy from Pondicherry, explores issues of spirituality and practicality from an early age.

Yann Martel is the author of Life of Pi, the #1 international bestseller and winner of the 2002 Man Booker (among many other prizes). He is also the award-winning author of The Facts Behind the Helsinki Roccamatios (winner of the Journey Prize), Self, Beatrice & Virgil, and 101 Letters to a Prime Minister. Born in Spain in 1963, Martel studied philosophy at Trent University, worked at odd jobs—tree planter, dishwasher, security guard—and traveled widely before turning to writing. He lives in Saskatoon, Canada, with the writer Alice Kuipers and their four children.

Monthly Book Recommendation
Mrs. Robinson's Disgrace: The Private Diary of a Victorian Lady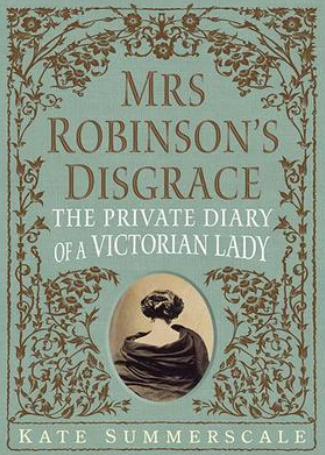 Headstrong, high-spirited, and already widowed, Isabella Walker became Mrs. Henry Robinson at age 31 in 1844. Her first husband had died suddenly, leaving his estate to a son from a previous marriage, so she inherited nothing. A successful civil engineer, Henry moved them, by then with two sons, to Edinburgh's elegant society in 1850. But Henry traveled often and was cold and remote when home, leaving Isabella to her fantasies.

No doubt thousands of Victorian women faced the same circumstances, but Isabella chose to record her innermost thoughts - and especially her infatuation with a married Dr. Edward Lane - in her diary. Over five years the entries mounted-passionate, sensual, suggestive.

One fateful day in 1858 Henry chanced on the diary and, broaching its privacy, read Isabella's intimate entries. Aghast at his wife's perceived infidelity, Henry petitioned for divorce on the grounds of adultery. Until that year, divorce had been illegal in England, the marital bond being a cornerstone of English life. Their trial would be a cause celebre, threatening the foundations of Victorian society with the specter of "a new and disturbing figure: a middle class wife who was restless, unhappy, avid for arousal.


Monthly Book Recommendation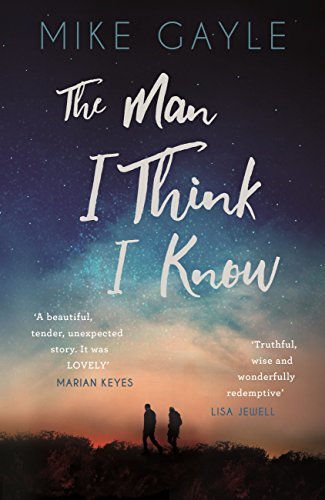 The Man I Think I Know

This is the stunning new novel from bestselling author Mike Gayle, for fans of The Keeper of Lost Things and Eleanor Oliphant is Completely Fine. A powerful and bittersweet story of an unexpected male friendship and an unlikely love story, a thought provoking storyline told with Mike's distinctive wit and insight, touching on issues which affect us all. This uplifting tale reminds us of the simple courage at the heart of every human being.

Monthly Book Recommendation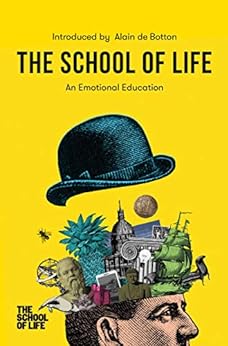 The School of Life: An Emotional Education
We spend years in school learning facts and figures but the one thing we're never taught is how to live a fulfilled life. That's why we need The School of Life - a real organisation founded ten years ago by writer and philosopher Alain de Botton. The School of Life has one simple aim: to equip people with the tools to survive and thrive in the modern world. And the most important of these tools is emotional intelligence.

Monthly Book Recommendation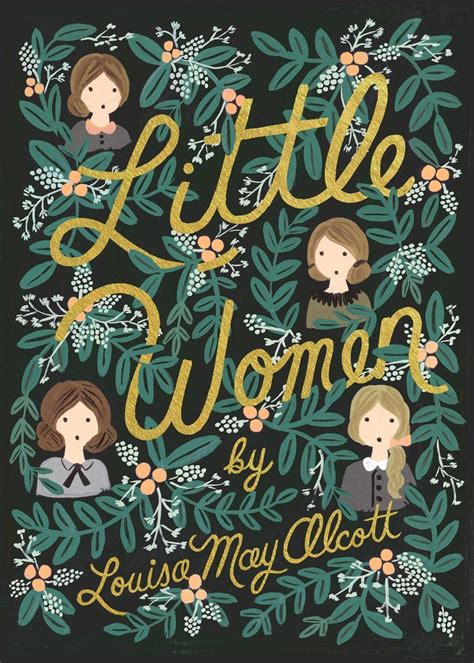 Little Women
Generations of readers young and old, male and female, have fallen in love with the March sisters of Louisa May Alcott's most popular and enduring novel, Little Women. Here are talented tomboy and author-to-be Jo, tragically frail Beth, beautiful Meg, and romantic, spoiled Amy, united in their devotion to each other and their struggles to survive in New England during the Civil War.
It is no secret that Alcott based Little Women on her own early life. While her father, the freethinking reformer and abolitionist Bronson Alcott, hobnobbed with such eminent male authors as Emerson, Thoreau, and Hawthorne, Louisa supported herself and her sisters with "woman's work," including sewing, doing laundry, and acting as a domestic servant. But she soon discovered she could make more money writing. Little Women brought her lasting fame and fortune, and far from being the "girl's book" her publisher requested, it explores such timeless themes as love and death, war and peace, the conflict between personal ambition and family responsibilities, and the clash of cultures between Europe and America.

Quotes & Thoughts

"When we listen, we hear someone into existence." ―
Laurie Buchanan, PhD and writer

"Heritage is all these places that make me who I am. It is like a book that we all write in, a story that has no end but many layers of meaning."
― Desi Gradinarova, PhD and Senior Policy Adviser at Historic England
"Every man has his secret sorrows which the world knows not; and oftentimes we call a man cold when he is only sad."― Henry Wadsworth Longfellow, poet
"Poetry, plays, novels, music, they are the cry of the human spirit trying to understand itself and make sense of our world." ―
Laura Malone Elliott, author

"The secret, Alice, is to surround yourself with people who make your heart smile. It's then, only then, that you'll find Wonderland"
― ​L. Carroll, Alice in Wonderland
"Suffering is part and parcel of extensive intelligence and a feeling heart."
― Fyodor Dostoyevsky, Crime and Punishment

"Let everything happen to you: beauty and terror. Just keep going. No feeling is final."― Rainer Maria Rilke, poet and novelist

"Let July be July. Let August be August. And let yourself just be even in the uncertainty. You don't have to fix everything. You don't have to solve everything. And you can still find peace and grow in the wild of changing things"
― Morgan Harper Nichols, Let July be July

"You're only here for a short visit. Don't hurry. Don't worry. And be sure to smell the flowers along the way."
― Walter Hagen, professional golfer

Quarterly P​oem Recommendation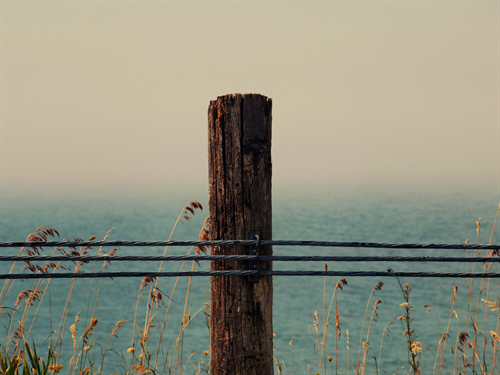 "Hope" is the thing with feathers

, by Emily Dickinson

"Hope" is the thing with feathers -
That perches in the soul -
And sings the tune without the words -
And never stops - at all -

And sweetest - in the Gale - is heard -
And sore must be the storm -
That could abash the little Bird
That kept so many warm -

I've heard it in the chillest land -
And on the strangest Sea -
Yet - never - in Extremity,
It asked a crumb - of me.
Invictus, by William Ernest Henley
Out of the night that covers me,
Black as the pit from pole to pole,
I thank whatever gods may be
For my unconquerable soul.

In the fell clutch of circumstance
I have not winced nor cried aloud.
Under the bludgeonings of chance
My head is bloody, but unbowed.

Beyond this place of wrath and tears
Looms but the Horror of the shade,
And yet the menace of the years
Finds and shall find me unafraid.

It matters not how strait the gate,
How charged with punishments the scroll,
I am the master of my fate,
I am the captain of my soul.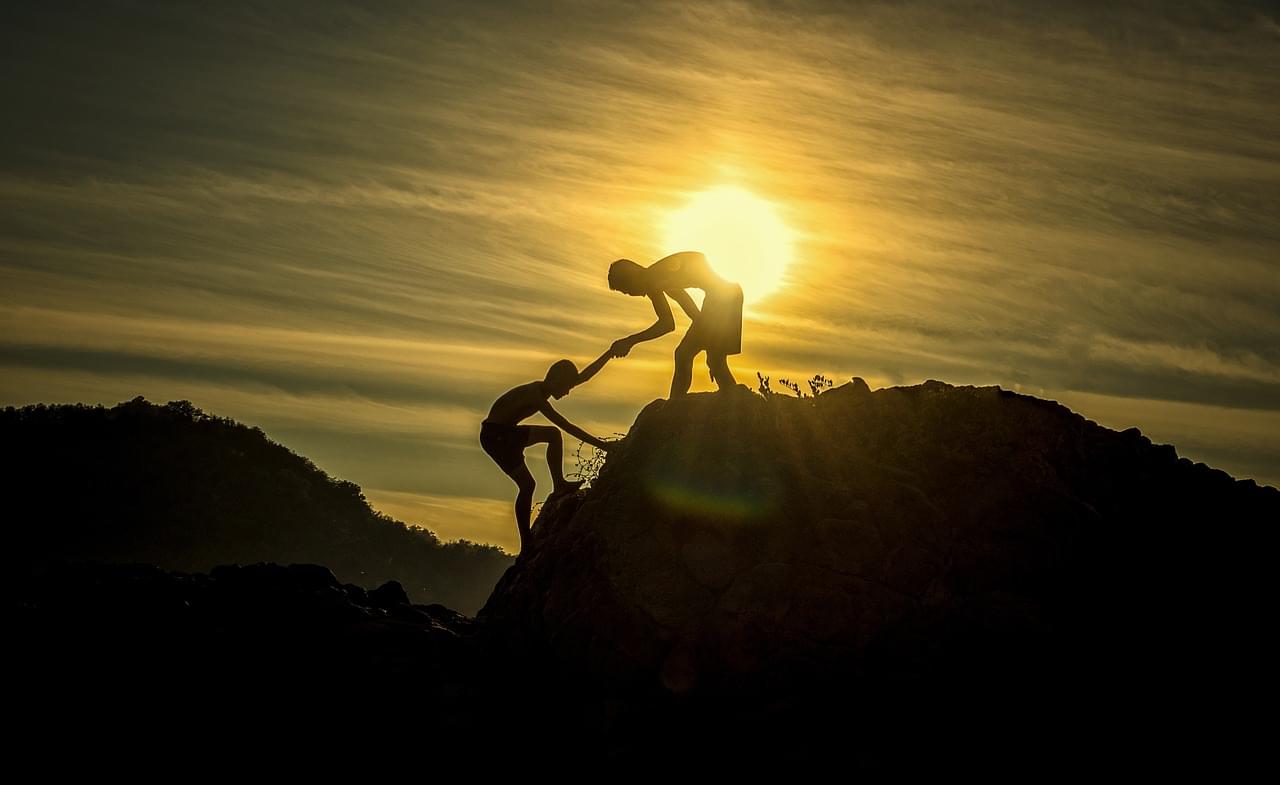 Quarterly P​oem Recommendation
The Road Not Taken

, by Robert Frost

Two roads diverged in a yellow wood,
And sorry I could not travel both
And be one traveler, long I stood
And looked down one as far as I could
To where it bent in the undergrowth;

Then took the other, as just as fair,
And having perhaps the better claim,
Because it was grassy and wanted wear;
Though as for that the passing there
Had worn them really about the same,

And both that morning equally lay
In leaves no step had trodden black.
Oh, I kept the first for another day!
Yet knowing how way leads on to way,
I doubted if I should ever come back.

I shall be telling this with a sigh
Somewhere ages and ages hence:
Two roads diverged in a wood, and I—
I took the one less traveled by,
And that has made all the difference.
Song

, by Adrienne Rich

You're wondering if I'm lonely:
OK then, yes, I'm lonely
as a plane rides lonely and level
on its radio beam, aiming
across the Rockies
for the blue-strung aisles
of an airfield on the ocean.You want to ask, am I lonely?
Well, of course, lonely
as a woman driving across country
day after day, leaving behind
mile after mile
little towns she might have stopped
and lived and died in, lonely
If I'm lonely
it must be the loneliness
of waking first, of breathing
dawn's first cold breath on the city
of being the one awake
in a house wrapped in sleep
If I'm lonely
it's with the rowboat ice-fast on the shore
in the last red light of the year
that knows what it is, that knows it's neither
ice nor mud nor winter light
but wood, with a gift for burning.
Quarterly P​oem Recommendation
Everyone sang, by ​Siegfried Sassoon
Everyone suddenly burst out singing;
And I was filled with such delight
As prisoned birds must find in freedom,
Winging wildly across the white
Orchards and dark-green fields; on - on - and out of sight.

Everyone's voice was suddenly lifted;
And beauty came like the setting sun:
My heart was shaken with tears; and horror
Drifted away ... O, but Everyone
Was a bird; and the song was wordless; the singing will never be done.
When is that Golden Moment?

, by ​Eileen Hession

When the scale tells me I've not gained a pound
When my glasses or phone or keys have been found,
When the cop pulls me over but spares me the ticket
When my ice cream cone drips and I get to lick it,
When I read the obituaries and don't know a soul,
When the car just ahead of me pays for my toll,
When my pants can fit without sucking my gut in
When I'm on the dance floor and a man asks to cut in,
When it's time for a movie and I get to choose it,
When I cut out the coupon and remember to use it.
Everyone understands the worth
Of a big celebration: a marriage, a birth
But moments of joy, too many to mention
Brighten each day, when we just pay attention.
Quarterly P​oem Recommendation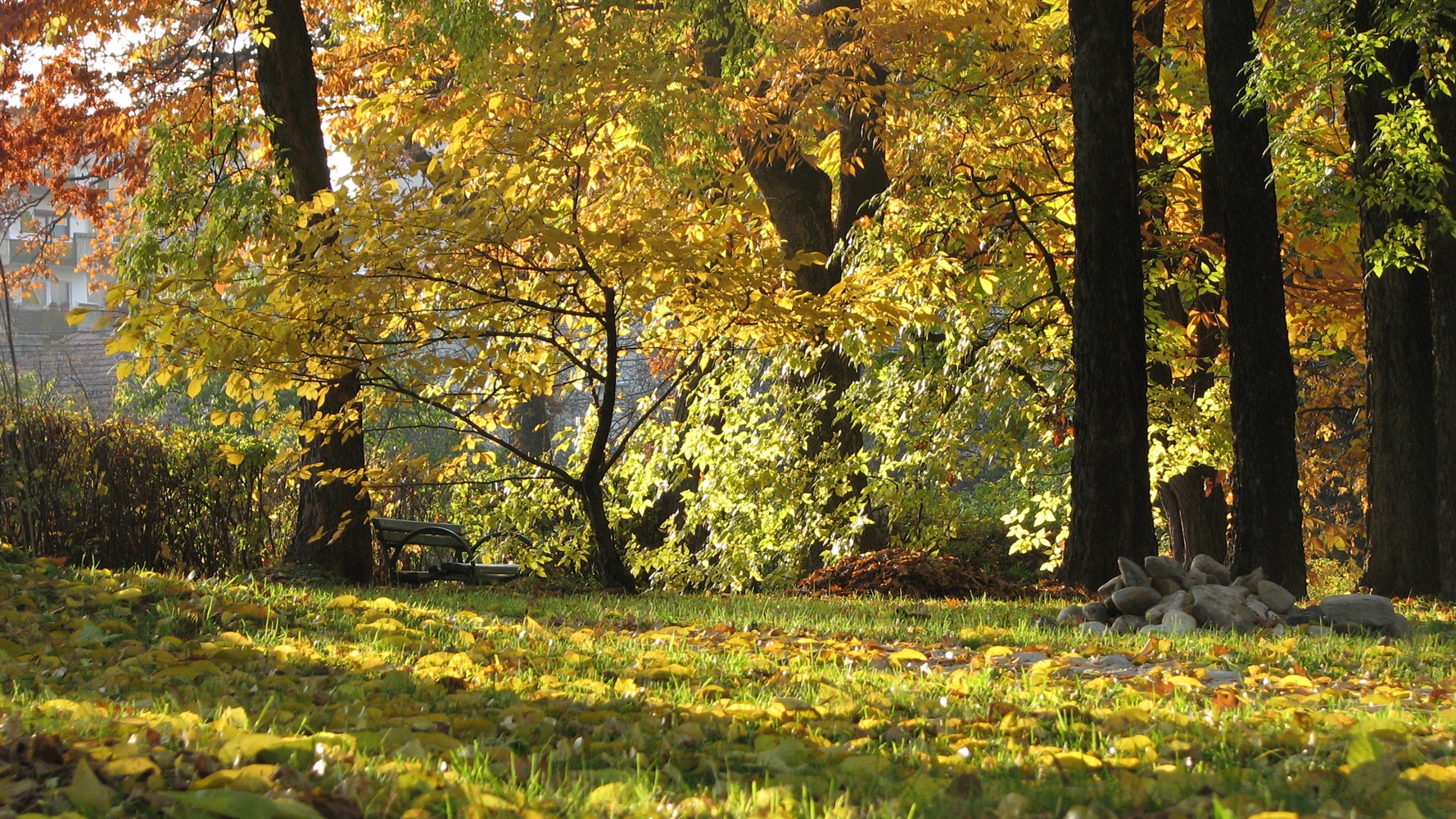 Looking for happiness, by​ Catherine Pulsifer
Many people are looking for
Happiness behind any door
Happiness they want to find
Happiness of any kind.

Happiness is not something outside
It is an attitude you can provide
Your happiness is not down the road
And, it doesn't mean an easy load.

Happiness is found in you
How you look at life and what you do
You decide each day, you see
How happy you will be
Mysteries, Yes, by Mary Oliver
Truly, we live with mysteries too marvelous
to be understood.
How grass can be nourishing in the
mouths of the lambs.
How rivers and stones are forever
in allegiance with gravity
while we ourselves dream of rising.
How two hands touch and the bonds will
never be broken.
How people come, from delight or the
scars of damage,
to the comfort of a poem.
Let me keep my distance, always, from those
who think they have the answers.
Let me keep company always with those who say
"Look!" and laugh in astonishment,
and bow their heads.

Quarterly P​oem Recommendation
One Art, by Elizabeth Bishop
The art of losing isn't hard to master;
so many things seem filled with the intent
to be lost that their loss is no disaster.
Lose something every day. Accept the fluster
of lost door keys, the hour badly spent.
The art of losing isn't hard to master.
Then practice losing farther, losing faster:
places, and names, and where it was you meant to travel. None of these will bring disaster.
I lost my mother's watch. And look! my last, or
next-to-last, of three loved houses went.
The art of losing isn't hard to master.
I lost two cities, lovely ones. And, vaster,
some realms I owned, two rivers, a continent.
I miss them, but it wasn't a disaster.
—Even losing you (the joking voice, a gesture
I love) I shan't have lied. It's evident
the art of losing's not too hard to master
though it may look like (Write it!) like disaster.

Your life is your life, by Charles Bukowski
your life is your life
don't let it be clubbed into dank submission.
be on the watch.
there are ways out.
there is a light somewhere.
it may not be much light but
it beats the darkness.
be on the watch.
the gods will offer you chances.
know them.
take them.
you can't beat death but
you can beat death in life, sometimes.
and the more often you learn to do it,
the more light there will be.
your life is your life.
know it while you have it.
you are marvelous
the gods wait to delight
in you.

Quarterly P​oem Recommendation
All that is gold does not glitter, by J. R. R. Tolkien
All that is gold does not glitter,
Not all those who wander are lost;
The old that is strong does not wither,
Deep roots are not reached by the frost.

From the ashes a fire shall be woken,
A light from the shadows shall spring;
Renewed shall be blade that was broken,
The crownless again shall be king.

O me! O life!, by Walt Whitman
Oh me! Oh life! of the questions of these recurring,
Of the endless trains of the faithless, of cities fill'd with the foolish,
Of myself forever reproaching myself, (for who more foolish than I, and who more faithless?)
Of eyes that vainly crave the light, of the objects mean, of the struggle ever renew'd,
Of the poor results of all, of the plodding and sordid crowds I see around me,
Of the empty and useless years of the rest, with the rest me intertwined,
The question, O me! so sad, recurring—What good amid these, O me, O life?

Answer.
That you are here—that life exists and identity,
That the powerful play goes on, and you may contribute a verse.

Quarterly P​oem Recommendation
Begin, by Brendan Kennelly
Begin again to the summoning birds
to the sight of the light at the window,
begin to the roar of morning traffic
all along Pembroke Road.
Every beginning is a promise
born in light and dying in dark
determination and exaltation of springtime
flowering the way to work.
Begin to the pageant of queuing girls
the arrogant loneliness of swans in the canal
bridges linking the past and future
old friends passing through with us still.
Begin to the loneliness that cannot end
since it perhaps is what makes us begin,
begin to wonder at unknown faces
at crying birds in the sudden rain
at branches stark in the willing sunlight
at seagulls foraging for bread
at couples sharing a sunny secret
alone together while making good.
Though we live in a world that dreams of ending
that always seems about to give in
something that will not acknowledge conclusion
insists that we forever begin.

All the way, by Charles Bukowski
If you're going to try, go all the way.
Otherwise, don't even start.
If you're going to try, go all the way.
This could mean losing girlfriends, wives, relatives, jobs and maybe even your mind.
It could mean not eating for three or four days.
It could mean freezing on a park bench.
It could mean jail.
It could mean derision, mockery, isolation.
Isolation is the gift.
All the others are a test of your endurance, of how much you really want to do it.
And, you'll do it, despite rejection and the worst odds.
And it will be better than anything else you can imagine.
If you're going to try, go all the way.
There is no other feeling like that.
You will be alone with the gods, and the nights will flame with fire.
DO IT. DO IT. DO IT. All the way
You will ride life straight to perfect laughter.
It's the only good fight there is.

Quarterly P​oem Recommendation
Daffodils, by ​William Wordsworth

I wandered lonely as a cloud
That floats on high o'er vales and hills,
When all at once I saw a crowd,
A host, of golden daffodils;
Beside the lake, beneath the trees,
Fluttering and dancing in the breeze.

Continuous as the stars that shine
And twinkle on the milky way,
They stretched in never-ending line
Along the margin of a bay:
Ten thousand saw I at a glance,
Tossing their heads in sprightly dance.

The waves beside them danced; but they
Out-did the sparkling waves in glee:
A poet could not but be gay,
In such a jocund company:
I gazed--and gazed--but little thought
What wealth the show to me had brought:

For oft, when on my couch I lie
In vacant or in pensive mood,
They flash upon that inward eye
Which is the bliss of solitude;
And then my heart with pleasure fills,
And dances with the daffodils.

Vision, by ​Jessie B. Rittenhouse
I came to the mountains for beauty
And I find here the toiling folk,
On sparse little farms in the valleys,
Wearing their days like a yoke.

White clouds fill the valleys at morning,
They are round as great billows at sea,
And roll themselves up to the hill-tops
Still round as great billows can be.

The mists fill the valleys at evening,
They are blue as the smoke in the fall,
And spread all the hills with a tenuous scarf
That touches the hills not at all.

These lone folk have looked on them daily,
Yet I see in their faces no light.
Oh, how can I show them the mountains
That are round them by day and by night?

Quarterly P​oem Recommendation
It's September, by ​Edgar Albert

It's September, and the orchards are afire with red and gold,
And the nights with dew are heavy, and the morning's sharp with cold;
Now the garden's at its gayest with the salvia blazing red
And the good old-fashioned asters laughing at us from their bed;
Once again in shoes and stockings are the children's little feet,
And the dog now does his snoozing on the bright side of the street.

It's September, and the cornstalks are as high as they will go,
And the red cheeks of the apples everywhere begin to show;
Now the supper's scarcely over ere the darkness settles down
And the moon looms big and yellow at the edges of the town;
Oh, it's good to see the children, when their little prayers are said,
Duck beneath the patchwork covers when they tumble into bed.

It's September, and a calmness and a sweetness seem to fall
Over everything that's living, just as though it hears the call
Of Old Winter, trudging slowly, with his pack of ice and snow,
In the distance over yonder, and it somehow seems as though
Every tiny little blossom wants to look its very best
When the frost shall bite its petals and it droops away to rest.

It's September! It's the fullness and the ripeness of the year;
All the work of earth is finished, or the final tasks are near,
But there is no doleful wailing; every living thing that grows,
For the end that is approaching wears the finest garb it knows.
And I pray that I may proudly hold my head up high and smile
When I come to my September in the golden afterwhile.

The Tyger, by ​William Blake
Tyger Tyger, burning bright,
In the forests of the night;
What immortal hand or eye,
Could frame thy fearful symmetry?

In what distant deeps or skies.
Burnt the fire of thine eyes?
On what wings dare he aspire?
What the hand, dare seize the fire?

And what shoulder, & what art,
Could twist the sinews of thy heart?
And when thy heart began to beat.
What dread hand? & what dread feet?

What the hammer? what the chain,
In what furnace was thy brain?
What the anvil? what dread grasp.
Dare its deadly terrors clasp?

When the stars threw down their spears
And water'd heaven with their tears:
Did he smile his work to see?
Did he who made the Lamb make thee?

Tyger Tyger burning bright,
In the forests of the night:
What immortal hand or eye,
Dare frame thy fearful symmetry?

Quarterly P​oem Recommendation
I Had No Time to Hate, by ​Emily Dickinson

I had no time to hate, because
The grave would hinder me,
And life was not so ample I
Could finish enmity.

Nor had I time to love, but since
Some industry must be,
The little toil of love, I thought,
Was large enough for me.

Dreams, by Langston Hughes
Hold fast to dreams
For if dreams die
Life is a broken-winged birg
Thank cannot fly.

Hold fast to dreams
For when dreams go
Life is a barren field
Frozen with snow.
Quarterly P​oem Recommendation
Splendour in the grass, by ​William Wordsworth

What though the radiance which was once so bright
Be now forever taken from my sight,
Though nothing can bring back the hour
Of splendour in the grass, of glory in the flower?
We will grieve not, rather find
Strength in what remains behind
In the primal sympathy
Which, having been, must ever be.
In the soothing thoughts that spring
Out of human suffering,
In the faith that looks through death,
In years that bring the philosophic mind.

Grant me, by​ Edgar A. Guest
Grant me, O Lord, the strength today
For every task which comes my way.
Cover my eyes and make me blind
To petty faults I should not find.

Open my eyes and let me see
The friend my neighbor tries to be.
Teach me; when duty seems severe,
To see my purpose shining clear.

Let me at noon time rest content
The half-day bravely lived and spent.
And when the night slips down, let me
Unstained and undishonored be.

Grant me to live this one day through
Up to the best that I can do.
Previous
Next
Copyright Disclaimer
All sinopses (from the Monthly Book Recommendation section) have been retrieved from www.goodreads.com